It takes around 5min to implement Notice on Umso. After, you don't need to do anything, your content will update each time you click on publish ⚡️
You will need a paid subscription to Umso to implement Notice.
Click on Integrations on app.notice.studio (in the top-left corner of your screen)

Display the HTML/Script instructions and go to step 2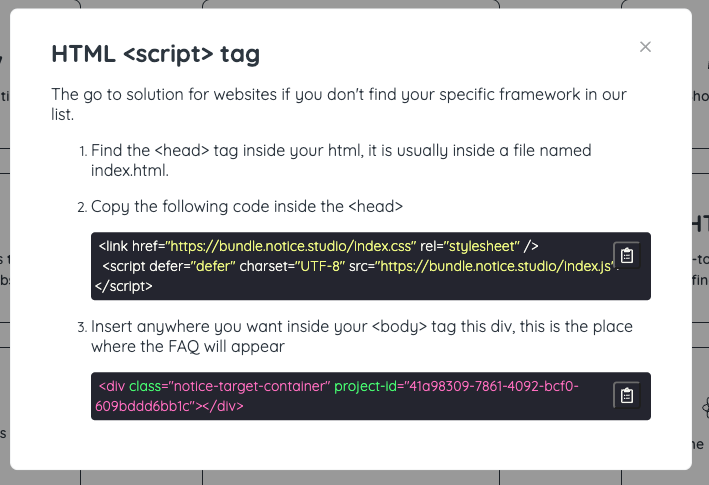 Go to your website → Click on Integrations in the top-left corner
Copy/Paste the <head> part of Notice script inside the Header code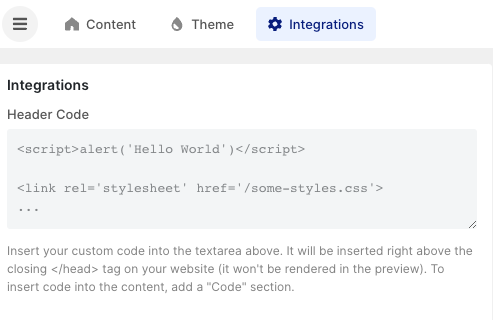 Create a custom code block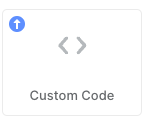 Copy/Paste the <div ... /> part of Notice HTML instructions
You are done 🎉
👀 Be aware that your Notice won't display directly inside the Umso editor, only when you preview or publish your landing page.